Every summer, our family takes 2-3 weeks and heads to LA to visit family. We live in Alabama, so visits to LA aren't too frequent otherwise. This summer – the summer of COVID-19 – we are unlikely to make our usual trip to LA, but similarly unlikely to do many of the the things that we are used to doing during the summer.
Our family has chosen to 'stay home' since our stay-at-home order was put in place. That means, no trips to LA, no summer camps, no sports, no visits with elderly grandparents. We stay home for several reasons:
1. Although we are young-ish and healthy-ish, we too are at risk for getting sick, possibly hospitalized, maybe even face death. Data from the US suggests that our hospitalizations and deaths are affected young, relatively healthy people, but in general, younger people than have been affected in other countries. This is possibly due to co-morbidities like type 2 diabetes, cardiovascular disease, for example. However many young people have gotten sick, hospitalized, and died due to covid-19 too. Take a look at the statistics for Alabama below: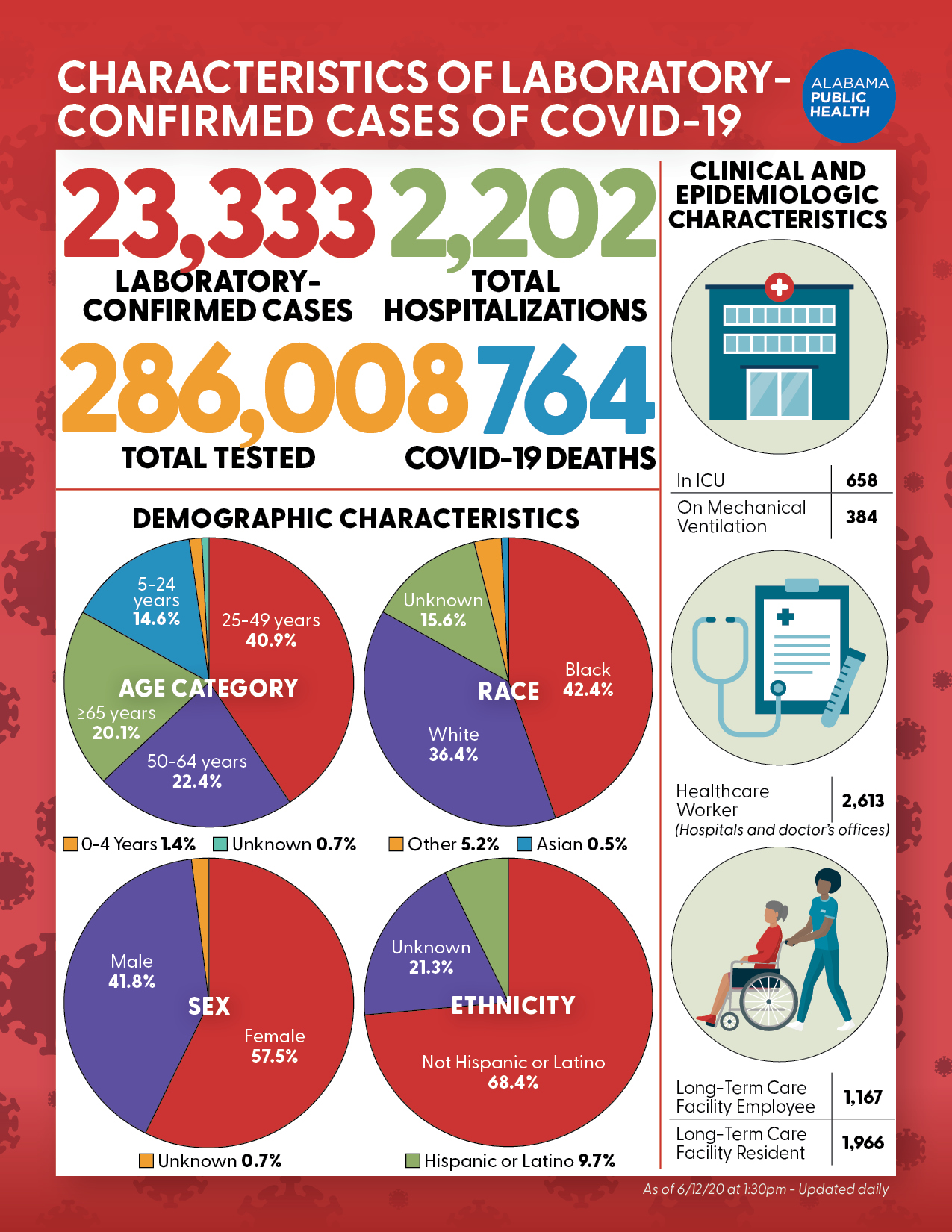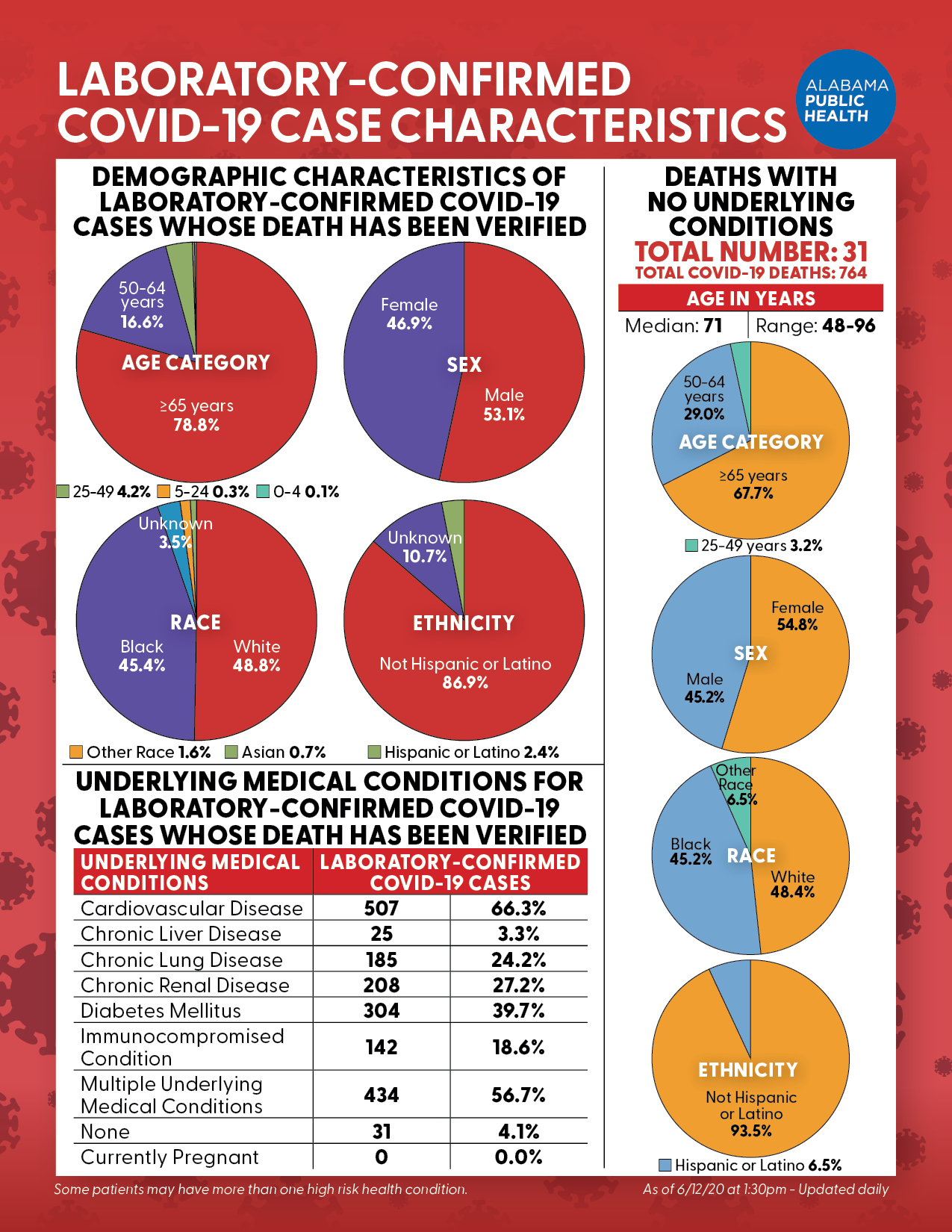 2. Even if we didn't get SUPER sick, being out and out and mingling with others increases the risk of infecting others and possibly, infecting someone who COULD get super sick and die. We'd rather not have that on our conscience…so we #stayhome. Remember this?
3. We are teaching our kids that there are is value in being responsible members of society. We are teaching them that it's important to not be selfish. Even though they may not get super sick, they could very well get others sick, who can get someone who is vulnerable, sick. The domino effect is what we are trying to stop by staying home. This virus is going to run through the population until we have and effective treatment and vaccine. There are enough people out there continuing business as usual. The least we can do is stay home and reduce the number of people who are potentially exposed and at risk for getting sick/getting others sick. Not to mention, to help flatten the curve, remember?? We owe it to our health care workers to slow our roll. The right thing to do isn't always the easiest thing to do.
Staying home does not mean social isolation. It means we limit our interactions with others, visits to stores only for essentials and work. Socializing has become largely virtual or at a distance with neighbors and friends who have been strictly social distancing as well. We also take bike rides, play outside a lot, take car rides, play board games, try new recipes, read books, spend quality family time together that we otherwise haven't had for years, complete home projects. SO MANY THINGS! We have yet to get bored, but we're lucky. We have lots of space at home, and lots to keep us busy. For some that means, being in an apartment all day or a home with multiple generations of family members, for example. That can certainly take its toll on people.
For some that means 'quarantine fatigue'. You've been super adherent to public health recommendations, but this has taken an emotional toll on you? I get it. And public health experts like Dr. Julia Marcus say that 'An abstinence-only approach to #COVID19 will have unintended consequences.'
What does that mean? It means that you can continue to live life while reducing harm for COVID-19 infection and transmission. How?
For socializing, it means you need to consider what Dr. Bill Miller calls Time/Space/People/Place:
This video suggests you keep the following in mind:
⏱️Time
📏Space
👥People
🌳Place
⏱️Spending less time together is better than spending longer periods of time together. Helps decrease the amount of time you may be exposed to someone who is sick or presymtomatic/asymptomatic.
📏Space. Keep 6 feet of distance between you and others at all time, indoors and outdoors. If indoors, wear a mask. Wear a mask outdoors if you can't ensure 6 feet of distance between you and others.
👥People. Who are the people you are around? Have they also been good about social distancing? If so, it's safe to be around them for a short period of time, outdoors, while keeping 6′ between you and others. If you have been social distancing and the other people have been social butterflies, you may want to wait a bit longer to hang out with those people. Monogamy works well here. Seeing multiple groups of people who have been social distancing increases your risk for infection.
Note: Don't let people try to convince you they are safe to be around because they 'think' they have had covid-19. NYC has the highest seroprevalance to date and even there, more than 80% of the population remains uninfected.
🌳Place. Outdoors is better than indoors. Indoors you have to think about how well ventilated the space is and what surfaces you may touch that will be touched by others. If indoors with people outside your household, consider wearing a mask.
In Alabama, Arizona, and other high risk states, essential outings only and limited person-to-person interactions are best until the local outbreaks get under control.
How do you know how your state is doing? Check out this NPR webpage:
But in case Time/Space/People/Place isn't specific enough, consider the guidelines below. In addition to adhering to the recommendations above, consider the following for:
Even advice on how to be physically intimate during the pandemic!
CDC Guidelines for everyday life (a must read)
Remember, we will get through this. Just like people got through the Polio epidemic (another Polio article here) and the 1918 Flu Pandemic. It wasn't easy back then and it's not going to be easy today. But knowing you have some things in your control, that science has moved at warp speed to find the source of infection and ways to slow the spread, should be reassuring. So, adhere to public health recommendations and take care of the ones you love. Stay healthy and be well, friends.